Looking for a good read?
Articles on working time - shift work - staff requirements - wages & salaries - ...
Combining consulting with the latest scientific findings is important to us. We conduct our own research on working time topics and aim to transfer the results into practice. The XIMES team is therefore not only active in consulting and software, but also publishes regularly in books, journals and articles for practitioners.
From our more than 200 publications we have selected some articles that we hope will be of interest to you. Browse our publications below!
Our books on working hours, shift work and project design can be found here.
Have fun reading!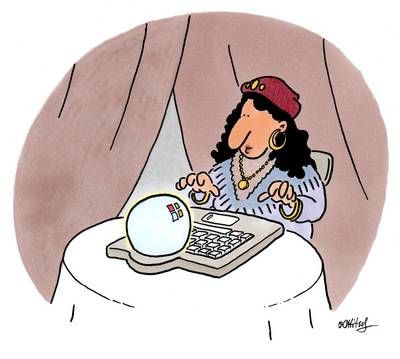 Ergonomics on the organisation of working time
Staff requirements
Planning personnel requirements: 4 steps to realistic staffing
Nur wer den echten Personalbedarf eines Unternehmens kennt und versteht, kann einen guten Arbeitszeitplan gestalten. Eine daten- und faktenbasierte Analyse der geschäftlichen Abläufe schafft die Grundlagen für eine qualitativ und quantitativ orientierte Personalplanung. Dabei lohnt sich üblicherweise ein zweiter (und manchmal sogar dritter) Blick auf die Details, um die zugrunde liegenden Prozesse zu verstehen, die den Personalbedarf beeinflussen, und die richtigen Schlussfolgerungen für eine optimierte Ressourcenplanung zu ziehen. Der folgende Beitrag beschreibt, wie Sie in vier Schritten einen realistischen Besetzungsplan entwickeln.
Learn more about our consulting topics around Staff requirements und Jahresplanung!
Reserve Planning: How to Prevent Breakdowns
Duty rosters know the problem: the plan looks good, all requirements seem to be sufficiently covered and the employees are also reasonably satisfied with the service division. But then Mrs. Müller needs a day off at short notice, Mr. Huber falls ill, Mr. Fritz applies for a nursing leave and Mrs. Wieser would like to take time off. A well thought-out reserve concept takes a lot of pressure out of the planning and creates room for unforeseen changes. The following remarks will help you to approach the subject professionally.
Learn more about our consulting topics around Reserve planning!
Hospital on-call services and their use
law
Tax and social security legislation hinders good organisation of working time
Some tax and social security regulations currently make stressful or unhealthy working hours financially attractive. This makes it more difficult to organise working time on the basis of ergonomic principles. In this article, the problems are highlighted and alternative options are proposed.
You can find out more about the conversion of collective or collective agreements and working time modelson our website.
Medical on-call duty and rest periods against the background of the KA-AZG amendment 2014
This article focuses on the questions of what possibilities and restrictions - taking into account the unforeseeable concrete use of on-call duty - arise with regard to the location and duration of working times and rest periods from the provisions of the KA-AZG 2014 and how exemptions under § 8 KA-AZG are to be interpreted.
Find out more on our website about the measurement of on-call duty usage with our mobile tool - the Smart Activity and Stress Analysis!
Contributions to books
Flexibilisation and health
The article in the book Gute Arbeit - Ausgabe 2017: Streit um Zeit - Arbeitszeit und Gesundheit beleuchtet die arbeitswissenschaftliche Forschung zu flexiblen Arbeitszeiten (Good Work - Issue 2017: Dispute over Time - Working Time and Health) :
Basic problems from an ergonomic point of view, e.g. working hours on evenings and weekends, irregular working hours

Own influence as positive effect

The question of compensation for stressful working hours

Design recommendations for flexible working hours
The table of contents and order form can be found here!
Or browse through our information about flexible working hours ...

Social effects of shift work
Our contribution in the book Social and Family Issues in Shiftwork and Non Standard Working Hours (Chapter 3) describes the social mechanisms of shift work:
Social impact of work in unsocial times

Impact of shift work on the family of shift workers

Influence on your own working time as a resource
The book can be ordered here, also as eBook!
Or browse through our information about shift work ...