On-call duties
Is the remuneration correct? Is the work load justifiable?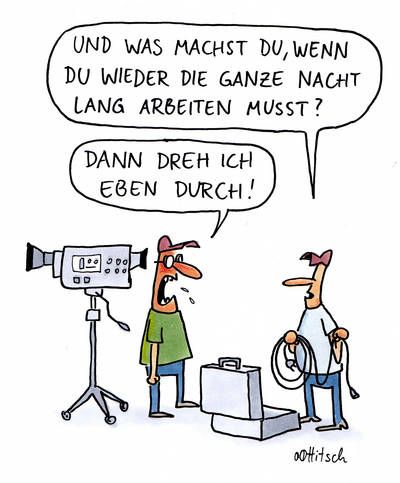 Numbers instead of opinions with XIMES Smart Activity Analysis
On-call duty is often paid on a time basis with or without work.

On-call duty is only legally permissible up to a certain extent of work performance, or is justifiable from the point of view of occupational health (risk assessment),
But how high is the utilisation or the proportion of actual work in on-call duties? Many organisations do not know this or struggle with old methods:
Self-recording only works with a lot of effort and is very burdensome because it has to be logged continuously.

Serious observation is very expensive because long periods of time are required and changes the behavior of those involved.


There is now an alternative: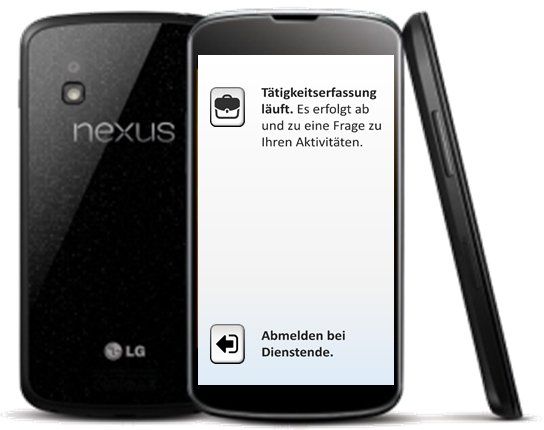 The XIMES Smart Activity Analysis
Learn more about our solution with mobile recording devices in the user report in the magazine "Das Krankenhaus" or contact us .
Three attractive service packages can be found below. Please do not hesitate to contact us for further information!

My customers and I are very satisfied with the Smart Activity Analysis. It is very helpful for the companies.
Hiltraud Grzech-Šukalo, CEO AWiS-consult, Hude/Oldenburg
Background
Why do on-call duties have to be recorded?
On-call duties may only be ordered if time without work performance predominates (BAG, 24.09.2008 - 10 AZR 669/07 - Rn 28). In accordance with case law, the collective agreements (e.g. TVÖD) stipulate that on-call time can only be available if the utilisation does not exceed 49%. The question of the extent of utilisation is of significance for the examination of the health protection of employees and relevant as the basis for calculating remuneration (ECJ, 09.09.2003 - C 151/02, so-called Jaeger ruling). See also: Definition of
on-call duty
.
Procedure
How does the Smart Activity Analysis work?
Define the most important types of activities to be distinguished and the survey plan (e.g. 2 months).

Smartphone-based recording devices vibrates randomly from time to time, you select an activity and close the lid.

If a longer period without activities is in sight (e.g. on-call duty at night), "rest phase" is selected. No vibration disturbs.

Through embedding it in an overall system and evaluating activities over hours and days, working time issues can be considered and the work load can be estimated.
Benefit
What are the benefits of Smart Activity Analysis?
Sustainable information as the basis for remuneration and compliance

Valuable knowledge for the organisation about working hours and organisation - How is working time actually used? Are there waiting times? How do different weekdays, clock times ... differ?

we will send you special smartphone-based recording devices on a rental basis

The survey places a minimal burden on those involved

You receive a standardized and statistically verified evaluation
Our offers on Smart Activity Analysis
We offer a complete solution consisting of special mobile phones and a web-based analysis service as well as reports - thanks to rental basis no investment costs are necessary.
Starter Pack
Answering the key question of time use

€ 1,900
Up to 3 devices for 2 months of data acquisition. One qualification group.

Predefined activity categories for recording
Implementation guide
Ready-to-use devices will be sent to you
You get the core results* as a report
and as XLS file



Support as needed.
One hour included, afterwards € 120 / hour.
€ 240 per additional device
Professional
Understanding time use and activities
€ 3,900
Up to 6 devices for 2 months of data acquisition. Up to two qualification groups.

Activity categories defined together according to your wishes in web conference

Procedure discussed in web conference
Ready-to-use devices will be sent to you
You get the core results* as a report
and as XLS file
Discussion of results in web conference (ca. 2h)


Support as needed.
Two hours included, afterwards € 120 / hour.
€ 240 per additional device
Comprehensive
Making the most of activity analysis

€ 6,900
Up to 9 devices for 2 months data acquisition. Up to three qualification groups.

Activity categories defined together according to your wishes in preparatory meetings on site


Procedure discussed in preparatory meetings
Ready-to-use devices will be sent to you
You get the core results* as a report
and as XLS file
Joint 4-hour discussion of results
& detailed analyses in on-site meeting


Support as needed.
Two hours included, afterwards € 120 / hour.
€ 240 per additional device
*The basic evaluation contains images and Excel files for the following evaluations:
Overall overview of activity shares for the evaluation of on-call duty

Distribution of activities over 24 hours, according to weekdays - e.g. direct and indirect patient-related work, administration ... depending on the type of activity you have chosen to examine.

Mean distribution of work and rest (use) over 24 hours

Differentiation according to individual weekdays (or if desired grouping e.g. Mon-Fri, Sat/Sun...) from the use in the 24-hour process

Indicators on the quality of the survey, on the reliability of the data
Groups, departments or areas can also be compared with each other. Concrete examples from the hospital can be found in this
user report. Further evaluations according to your wishes on request.
Evaluate your standby duties!

We are at your disposal for additional equipment, further explanations or alternative packages.
Contact us
Questions & Answers
What's "on-call duty"?
In the case of on-call duty (standby duty), the employee is obliged to stay inside or outside the company at a place determined by the employer and to be ready to take up work at the employer's request. As on-call duties require a personal presence, they are considered as working time in full, even if the employee can sleep during on-call duty.
In the case of significant proportions of work readiness or on-call duty (more than 30% according to case law), the maximum permissible shift length (working time including rest breaks) is 24 hours maximum. The maximum 24 hours must be followed by a rest period of at least 11 hours.
How does the data entry process work? Do I have to enter something all the time?
Every about 20-30 minutes the device asks you what you are doing. Simply select the appropriate answer from a pre-defined list of activities and close the lid.

Wenn eine längere Ruhepause / Zeit der Nicht-Inanspruchnahme erwartet wird, setzt man das Gerät in den Ruhemodus. Bei Abruf oder nach Ende der Bereitschaftszeit schaltet man es wieder aktiv - die zufällige Erfassung startet wieder.

Each service has a mobile phone to which the employee logs in with an abbreviation. At the end of service, it is handed over to the person taking over or, for example, to the secretary's office.
What is meant by activity categories?
Before data is entered, the system determines which activities are to be offered for selection.

Approx. 8 different activities can be distinguished: e.g. break; direct work with patients/customers; documentation; telephone call; ...

Depending on the package, these can be adapted by the customer or by XIMES.
How is data transferred? Does it also work offline?
Data is transmitted whenever the device has an available mobile network.

If the device is offline in between, it collects the data and sends it to the server as soon as a network connection is available.

This means that the data can be captured for days without a network connection.
Is data protection secured?
The data is transferred to a secure XIMES server.

There is no information about people outside the house! Nevertheless, we recommend internal clarification with the relevant authorities.

XIMES only provides summarized statistics as results, with at least 10 values per evaluation unit. This means that it is not possible to draw any conclusions about persons.

We are happy to provide you with detailed information.
How is distorted coverage prevented?
No distortions have been observed so far.

During evaluation, extreme inputs on both sides of the spectrum are eliminated if they are statistically identified as outliers by our algorithms.

In case of doubt, a validation can be carried out by managers (but until now this has never been considered necessary).

The capture is much more accurate (automatic timestamp) and less prone to intentional distortion than manual recording.
How much effort does it take for the employees to enter their data?
Compared to manual recording, the recording is not very time-consuming, as you only have to tap the device once every 20-30 minutes.

The response rate is around 98%.

Evaluations have indicated that the recording is perceived as little annoying.
What happens if I miss an input?
An e-mail with a link is automatically sent to the employee at the end of service.

There you can add omitted entries or correct incorrect entries.
What else can Smart Activity Analysis do?
The recording can be converted into an observation study - the device runs continuously and the observer selects the new category from previously defined categories when changing activities. Time stamps are set automatically.

Questionnaires can be imported and queried at defined or random points in time. This is interesting e.g. for diary studies.
Further practical information
The devices should be charged approximately daily (normal chargers are provided).

It is advisable to define a person responsible for the distribution of the devices - e.g. administration.

In the event of theft/disappearance of equipment, we charge the cost of a new unit and the installation.

We bear the shipping costs. A shipping box will be provided.