Books by XIMES
Topics in depth
Manual Shift Plans - The "classic" for practitioners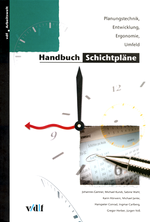 Shift plan creation in depth: from planning steps to ergonomics.
The manual provides practical support in the development of shift plans. The aim is to use optimal planning to develop time patterns that do not lead to "nasty surprises" when adjustments are made at short notice and only require minor changes.
Aktuell in der 2. Auflage!

Working time models - Handbook on the organisation of working time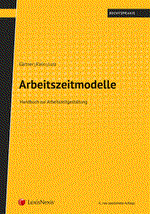 The handbook on the organisation of working time by Johannes Gärtner, Christoph Klein and Doris Lutz.
The book is conceived both as a basic work for self-study and as a reference work. It is aimed at all those who want to increase the efficiency of their company by planning their working hours carefully.
The book covers planning and design topics as well as legal aspect.
In 2017, the 4th edition of the book has been significantly expanded!
Absence Payroll for Flexible Working Time Models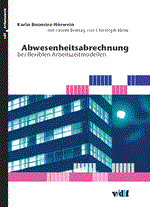 by Karin Boonstra-Hörwein with a contribution by Christoph Klein.
This book deals with the important factual and legal aspects of absence accounting accounting for German-speaking countries. It aims to provide assistance in clarifying technical issues so that conflicts relating to the topic can be resolved constructively for all parties involved.
Realistic project design - project work in an unpredictable world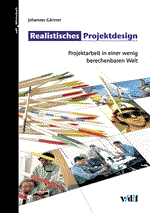 by Johannes Gärtner.
The book does not preach ideologies of perfect planning, but rather focuses on project work with people who learn, forget, change their mind, are under time pressure, stubborn and lovable, who are not perfect. Short theoretical inputs, practical examples and tangible techniques are intended to facilitate an appropriate approach.