Flexitime
Consulting and knowledge about flexitime models
Find the right flexitime model with us
A well-done flexitime model is a recipe for success in many companies - not only in "classic" administrative departments, but increasingly also in many other areas such as service points, warehouses, call centres or even in production.
Discover your flexitime potentials with us! We analyse your operational requirements, advise you on the rules and regulations and the flexitime agreement and support you in their implementation.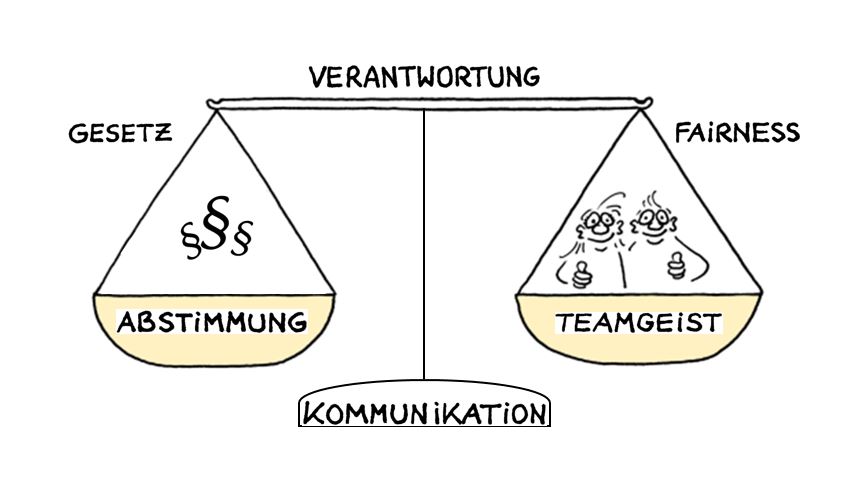 3 steps to your flexitime model with XIMES...
1. Discussion of the requirements

Which requirements of your customers have to be considered?

Analysis: How are the main business activities spread over a day, a week and also over a longer period of time?

Are there particularly critical processes that trigger special requirements for staffing?

Which concerns are important to your employees? Are there concrete wishes of the employees?

How is the current working time and how does it fit in with the business model?

What concrete scope for design can be derived from all these inputs?
2. Rules and regulations

Legal requirements: What must a specific flexitime agreement contain? ... such as flexitime framework, flexitime period, fictitious normal working time, etc.

Which control mechanisms should be implemented to secure the operational processes (e.g. core time, functional time)?

Building up time credits and forms/agreements for compensation

Should special rules for controlling working time accounts be agreed (e.g. "traffic light" account)?

How can overtime hours be clearly regulated?

3. Implementation

Clarification of the administrative processes and, if necessary, the special requirements for time management

If necessary, provide for transfer rules from previous systems (e.g. transfer of saved time credits).

Comprehensive information for all employees and managers

Internal training of all employees who are responsible for time accounting

Remember to review and evaluate after a few months in order to correct possible weaknesses in the regulatory framework.
Support for your flexitime agreement
Flexitime agreement
We will prepare a draft for the flexitime agreement that is suitable for you
€ 1.900
Preparatory call
Sending core questions for preparation
Clarification of the framework conditions and essential design modules
Preparation of a rough draft by us
The topics of the flexitime agreement are worked through in two detailed (web) meetings.
The result:
A draft ready for negotiation with no/few open points
Analysis of your working time
Gain safety through analysis of actual working times

€ 3.900
Discussion of the procedure in a preparatory meeting (in person or web conference)

Transmission of working hour data in agreed structure & format
Analysis of the data with regard to net working hours, absences, profitability, legal risks e.g. wage and social dumping (Austria), health and stress, ...
Discussion of results in (Web-)Meeting (ca. 2h)


Support for data preparation:
4 hours included, afterwards € 120 / h.
Your flexitime project
XIMES professional consulting for a good solution - use our experience and competence
individual
Preparatory call

Start workshop with technical input by XIMES;
Discussion of the task
and development of procedural options,
detailed planning of the project
Frequent content:
Design of your company-specific flexitime, draft of a flexitime agreement, specialist moderation of negotiations, analysis of actual working times, surveys on wishes or burdens, risk assessment on legal issues - e.g. wage and social dumping (Austria)
Flexitime at the XIMES Academy
Did you know, ...
... that core flexitime does not necessarily have to be regulated in the work agreement?
... that the normal working time for flexitime can be 9 or 10 hours a day?
... when overtime can exactly occur on the day or in the week despite flexitime?
... that for part-time employees the flexitime period can also be set to one year if full-time employees are calculated with one year?
Expand your knowledge in the XIMES Academy! Our offers:
E-learning flexitime
The first e-learning course for flexitime in Austria.
Video Flexitime World
Entertaining introduction to the subject of flexitime
Things to know about flexitime
Flexitime opportunities for employees


Individual design possibilities

Less stress due to fixed time schedules

Better reconciliation of professional and private interests

More personal responsibility for your own working time organisation

Possibilities for a better organisation of leisure time (time compensation)
Flexitime opportunities for employers


Meaningful design options are delegated to the employees

Daily and weekly working times can be well aligned with operational requirements

Longer (freely selectable) periods to compensate for working hours

Legally secure framework for calculation
Flexitime needs a mature culture


Flexitime works well if managers and employees communicate well with each other and seek a fair balance of interests.
Experienced and well-informed employees know the operational requirements and proactively coordinate their personal time management within their team. A transparent and simple set of rules ensures that there is sufficient room for individual concerns and interests.
Managers only intervene in the organisation of working hours to an absolutely unavoidable extent and trust in the sense of responsibility of their employees.
How to proceed further...
Internal clarification as to whether you want to get involved in the topic
Can there really be a sufficient design framework?

Are our managers and employees mature enough to be able to deal with the creative freedom well and fairly?

What are the expectations of the employees and their representatives (works council)?
Qualification, e.g. via XIMES E-Learning Flexitime (Austria)
Think about a concrete project for further processing
Who should play a leading role in the design?

Who can manage such a project?

What timeframe do you want to provide (e.g. implementation date...)?
Consider what support you might want to use
Is there sufficient experience and know-how in your organization with such projects?

Can the issue possibly trigger tensions and conflicts?

Does a good balance of interests possibly require external moderation?