[TIS] Analyzer - Professional personnel requirements analysis
Use the patterns of the past to shape the future!

What can be identified with demand analyses?
Learning organisations want to regularly improve their working methods and processes. With the [TIS] Analyzer the better planning and controlling of time and personnel resource deployment is supported systematically and purposefully.
Use the [TIS] Analyzer to evaluate how many people were present at what times, when how many overtime hours were worked, which branch achieved the strongest sales at what time and with what amount of funds ...
Patterns and improvement approaches become visible!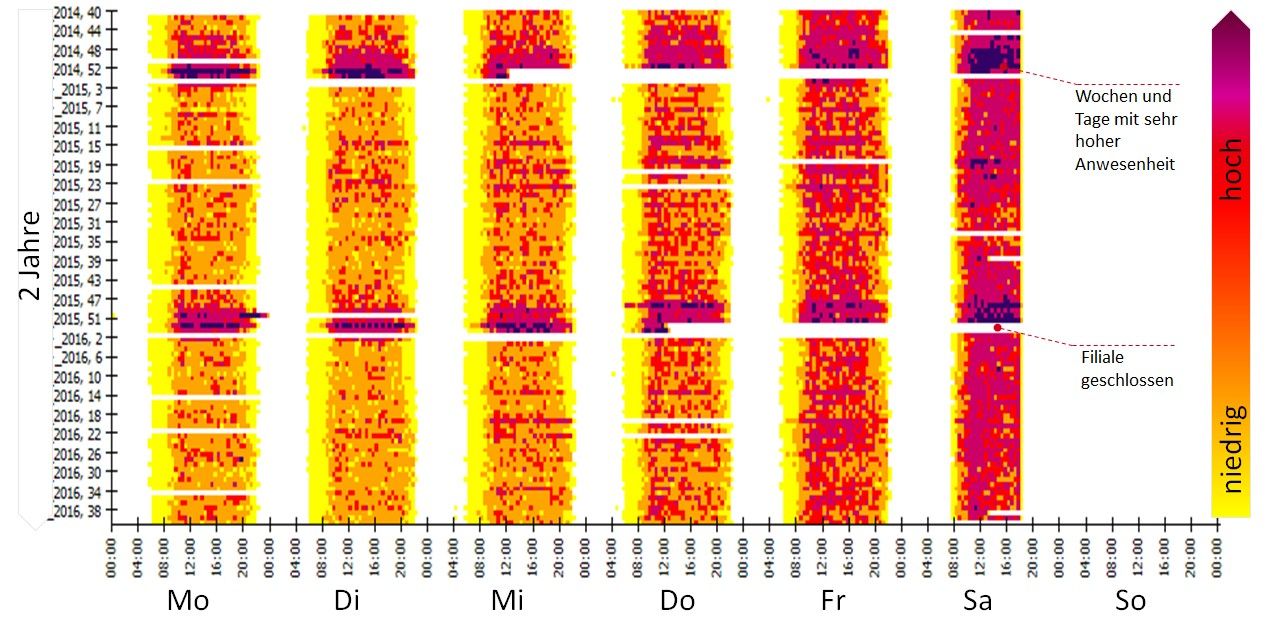 Basic understanding
In no time at all, you can understand multidimensional time data on working hours and personnel requirements , define and manage reports, and add your own analyses.
TIS] Analyzer accesses existing data from operational systems (such as PDC, planning and billing systems). Predefined connectors make this possible quickly, easily and comprehensibly. The integrated visual and statistical methods open up new possibilities for analysis, adaptation and optimization.
Application examples
How well do we react to fluctuations in capacity utilization?

Are working time rules observed? Are we taking risks?

Do work performance and working hours match the requirements of the company?

How flexible are we really?

How much did this flexibility cost us (financially, ergonomically, legally)?

Are working hours a health hazard?

How fairly were the burdens distributed?
Advantages
The unique capabilities of [TIS] Analyzer allow you to react quickly and directly to changing requirements and to evaluate measures taken.
Instead of repeatedly processing similar questions with EXCEL (and perhaps also stumbling into traps), important analyses are immediately available here.
Areas, activities and presence types can be quickly evaluated and compared with each other.
Find the hidden patterns you need!

Contact us for more information or a free web demonstration.
Contact us